Though you might not be living on this planet for long enough, soon it will be inhabited by others. Entering the metaverse is one of the trendiest topics of the year as it remains a mystery for many people.
How To Mint An NFT On Metamask
Many people, however, are still confused as to how they might get into the metaverse. The term "metaverse" crept into our lexicon somewhere between the third wave of the pandemic and whichever we are in now, and it won't go away very soon.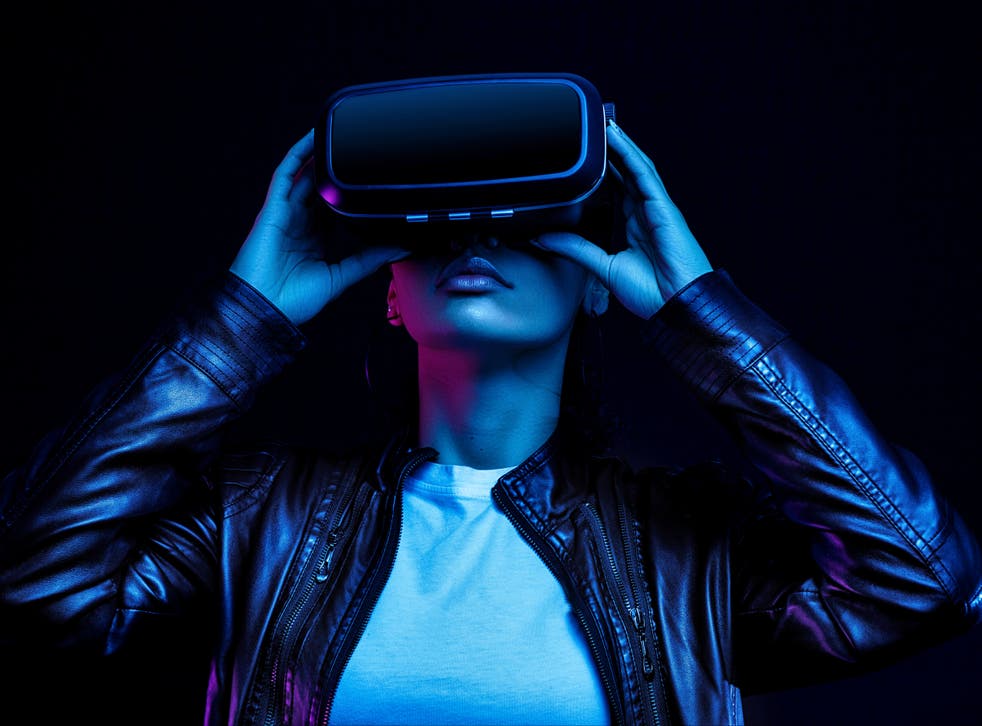 This latest tech buzz has surrounded the usual suspects (Facebook/Meta, Microsoft, and the entire Silicon Valley bunch); these are coming into action, but the smaller companies are also making a move.
However, what exactly is all this metaverse mania all about? It has got nothing to do with blockchain or NFTs or being online 24 hours a day, 7 days a week. Delve into the world of metaverse right away since there is a lot for you to know.
An interconnected virtual reality exists in the metaverse. The metaverse relies heavily on interoperability, which means that data can flow freely between different systems. Further knowing how to get into the metaverse, you will understand that it is a lot easier than you would have expected.
What Exactly Is Metaverse?
For beginners, defining a metaverse might be a big challenge; you can start by trying to pin down what it exactly constitutes. It constitutes a lot, but the real fact lies in whether would you be able to explain it to your grandfather over a Sunday dinner. You might get perplexed discussing something that doesn't really exist.
Virtual reality (VR) and augmented reality (AR) technologies are combined together in order to create a shared virtual experience in the metaverse that is engrossing, excitable, and dynamic.
The Metaverse Vs. Virtual Reality: Explain The 6 Key Differences
Metaverse consists of various virtual worlds where individuals may take part in a variety of hybrid physical-digital endeavors. Instead of merely viewing them on a screen in a metaverse, individuals will be able to immerse themselves in a range of online activities, from shopping, meeting up with friends and family, attending a performance, and even completing a formal paper. 
How to Get Into The Metaverse
Interested in exploring the metaverse but unsure of where to begin? No matter how appealing the concept of one digital hub for all your everyday activities seems, it might come off as incredibly elitist and far-fetched to certain people. Though don't be fooled; many components of the metaverse have existed for a long time, and they are completely accessible. Getting involved in the metaverse is as easy as following these basic steps. Only a steady internet connection is what is required for this.
Step 1: To Begin, Go Outside and Look Around:
Though we often talk about the metaverse being a virtual environment totally separate from the one in which we exist. The metaverse isn't anything different from the actual world in this regard. In certain cases, you could already be familiar with some parts of the metaverse.
So for those who wish to participate, it is essential that they recognize what is there in fronts of them, such as chat messages and video conversations, as well as search engines and virtual store assistants. These technologies, although not complete metaverses, may guide you around the digital world and put you in touch with others.
Step 2: Play Video Games:
You might probably be already expecting this one, and yes, video games are wonderful illustrations of what a metaverse may look like. Mainly because of their ability to demonstrate a fully established digital world in which everybody may participate. MMORPGs with expansive open worlds (like World of Warcraft or Final Fantasy XIV) are the ones that come closest to emulating the concept of a metaverse in their gameplay. Avatars allow players to represent themselves in a virtual world where they may interact with other players and participate in the game's economy.
Step 3: Go Out To A Virtual Concert:
Perhaps it's your birthday or a business meeting. To put it another way, you may attempt to utilize the digital world for anything other than playing games. There are a number of online events that you may engage in. Even a fashion show by Gucci has been staged on Roblox, which has experimented with virtual concerts (with singers like Twenty One Pilots and Lil Nas X).
TOP 10 NFT Trends That Will Boom In 2022
Further, if you're feeling ambitious, you may consider hosting a business meeting at your virtual workplace. Microsoft is expected to bring 3D avatars to Teams in the near future. Each one is a step closer to the metaverse's more immersive meeting encounters.
Step 4: Employing Virtual Reality
However, their avatars aren't always necessary. As Bill Gates noted on his personal blog, virtual meetings are likely to go from 3D avatars to the ability to be physically present at the meeting site. With the help of virtual reality goggles and motion capture gloves, of course. As a result, virtual reality (VR) will be the next stage toward entering the metaverse.
A cardboard version of the Oculus Quest headgear is also a possibility, although it's not nearly as good. You simply need a smartphone and certain VR applications or YouTube 360 videos if you choose this option. The sharks are a good bet.
Step 5: Learn about Crypto, NFTs, and Metaverse Experiments
Cryptocurrencies, in contrast to the virtual money seen in video games, may really be spent in the real world. We're not pushing you to start investing; rather, we're urging you to take a closer look into the matter. Decentralized, internet-accessible coins like Ethereum provide a wide range of new possibilities.
It's not only trade, but you may become the sole owner of an item that doesn't even have a physical existence, thanks to blockchain technology. There are many examples of digital art and music that may be used as examples of this. An excellent location to begin looking for non-fungible tokens (NFTs) is via the OpenSea marketplace.
Top 10 Metaverse Development Companies: In Race To Build Future
Wrapping Up
In order to take your entry into the metaverse further, you may join a metaverse experiment such as Decentraland or The Sandbox. Make an educated judgment before you attempt to acquire a virtual house adjacent to Snoop Dogg's by joining. That's all there is to it. Take advantage of your newfound freedom in the virtual world!